Construction
Processes of carrying, processing, loading and unloading of many products in various types and weights are routine, but important works done daily at construction sites. From construction inputs such as sand, gravel, cement, etc. to steel reinforcements, various construction materials are used during construction process. Structure of buildings may be made of reinforced concrete or steel construction. Various driving systems are required during or after residential, highway, railway, bridge and dam construction.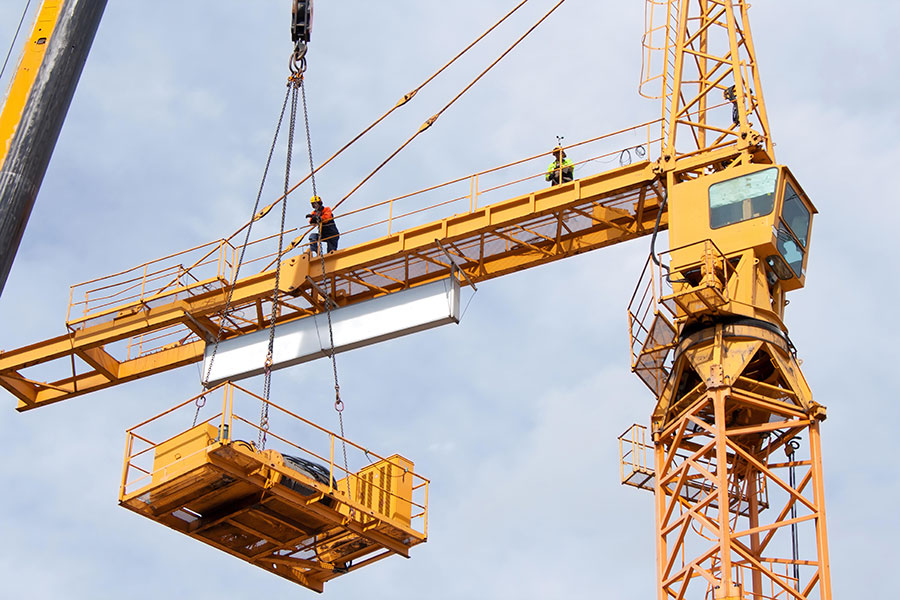 Intense and high power consumption is required in carrying construction materials at sites with conveyors, cranes, elevators, etc., preparing and shaping concrete and steel constructions.
With silent, rigid body and safe gear unit series, NRW Drive Technologies provides various solutions for construction sites and architectural buildings. With driving systems with brake/brakeless, lock mechanism, shrink disc, variable-speed options, it meets needs of the sector.
Related Solutions
Construction Solutions